Whale watching is an activity that use an economic boost to sea communities all over the world. In most of the world watching whales from land is not possible (apart from somewhere like hermanus in South Africa).
Quite understandably whales and other marine mammals do not like the noise of the motor, they will often change their behaviour as the boat heads towards them. This interruption may soon be a thing of the past.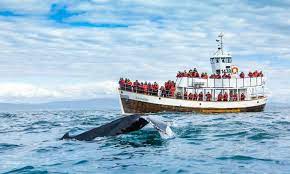 Iceland has introduced several electric whale watching boats.
Continue reading

"Silent whale watching boats in Iceland"