The worlds rainforests are concentrated in a small number of countries. As a result, there are a handful of countries where, they have the potential on their own to make climate change far worse.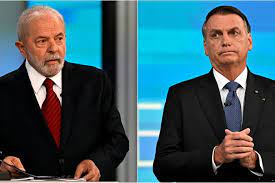 These countries include many of those in the Congo basin in Africa, and the countries of south east Asia.
Perhaps the biggest, is Brazil: and unfortunately we have had to watch as the current president Jair Bolsonaro has done everything as badly as possible. Could it have been worse for the world? Perhaps, but it would have been hard.
What is frustrating, is that he is terrible for Brazil. He has the bizarre support of the evangelical Christians, and he has made sure that the middle class has benefitted from his time in office, never-the-less, he has destroyed much of the institutional blocks to serious damage in his first term, so may be able to do more damage in his second.
What is his worst record? 688,000 deaths from Covid, having declared what should he do and having minimized it as the little flu. This is the second most deaths in the world after the USA (largely as a result of Donald Trump minimizing the issue -see a pattern?) despite being 5th in the number of cases. The illness hit indigenous people hardest (possibly intentionally? Certainly it helps Bolsonaros many aims). For the world, though, Bolsonaro will be remembered as someone who vastly increased the destruction of the Amazon rainforest, and there is a great deal of fear that the rainforest is getting close to collapse as a result of his behaviour. Not only will this cause huge problems around the world, by releasing billions of tonnes of carbon, but it will also change rain patterns, leading to crop failures in Brazil as well as countries around.
Currently Lulu has a 4%-8% lead in the polls, however, unfortunately 4 years ago the polls underestimated Bolsonaro support so this may mean little. In a similar way to Trump, there is a certain proportion of the population who are embarrassed by their support for the leader, so are unlikely to be honest in polls.
In a debate Bolsonaro spent his time just attacking his opponent and does not seem to have any ideas for the future of the country.
In the first round, Jair Bolsonaro got 43.2% while Lula got 48.4% so he is comfortably ahead, but what happens now is still on a knife edge.