Many species can have albinism. That is: a lower amount of pigmentation or indeed a complete lack of pigmentation. From white lions and white deer, or indeed even white grizzly bears – possibly the initial way that Polar bears evolved, albinism is not rare. Humans are also capable of having this condition – evidence is clear that humans originated in Africa, suggesting that all white humans are descended from people who had this condition.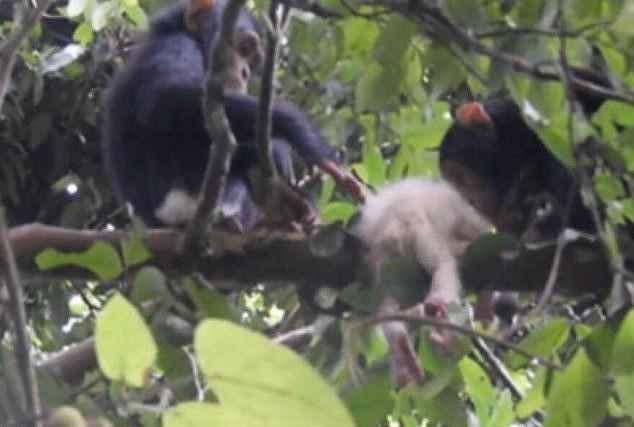 Indeed, I have seen an albino child in an African village – very white, despite having 2 black parents.
Never-the-less, albino chimpanzees are rare. Now it should be noted that this group that the chimpanzee was seen in has a well documented propensity for infanticide – so it is unclear if this would be the natural reaction to an albino chimpanzee birth.