The western gorilla is thought to number around 316,000 in the wild. However, this species is actually made up of two subspecies.
Most are simply known as the western lowland gorilla.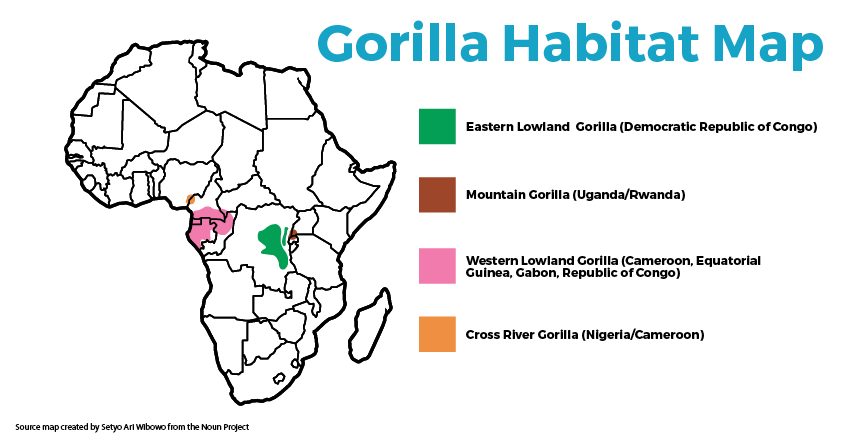 The other subspecies is the cross river gorilla, this only has around 200-300 members remaining in the wild. Click here to view the cross river gorilla page. You can see that their population only inhabits a small area.
Any links we get that will allow you to watch lowland gorillas will appear below the news section.