Before humans started cutting down the forests of the UK, the pine marten was likely one of the most common carnivores in the UK. This voracious arboreal hunter is the reason that our resident squirrel is so acrobatic – these skills would likely be tested every day.
Indeed, pine martens are less widely spread in the USA which is likely one of the reasons that grey squirrels are so incapable of surviving alongside pine martens. Thus, in the UK we have this perverse situation within the UK, where the only refuge of the red squirrel (apart from small islands which can be cleared more easily) are areas of the country where pine martens also survive on.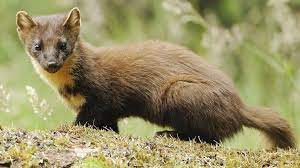 In the UK, it has been long known that pine martens survive in Scotland. Protection of their forests must improve if we are to hold onto them for longer.
Continue reading

"The future of the Pine marten in the UK"