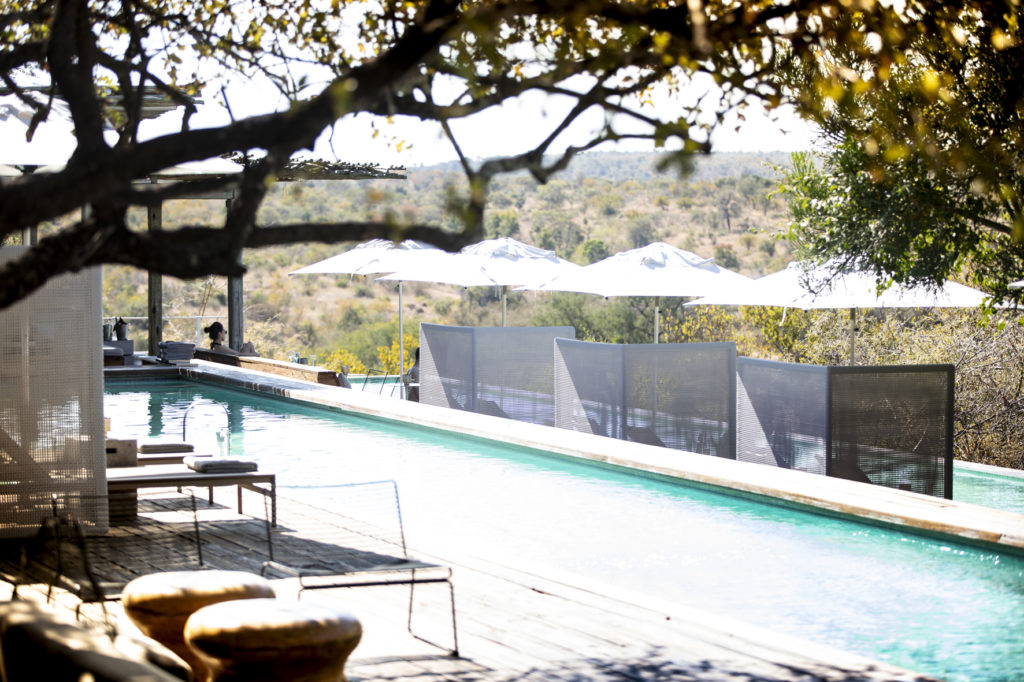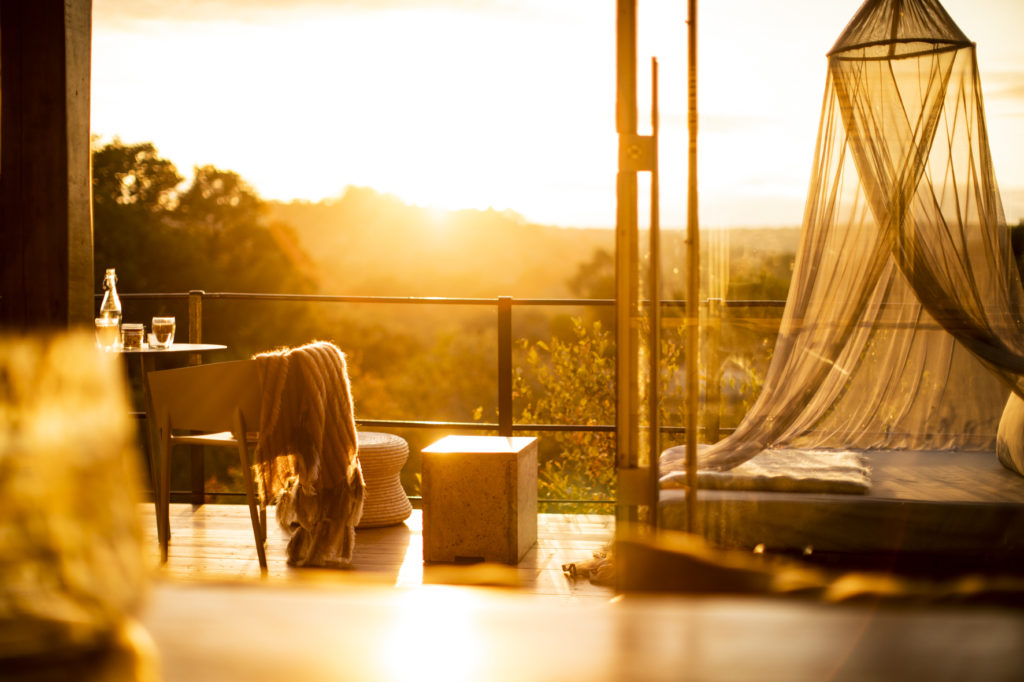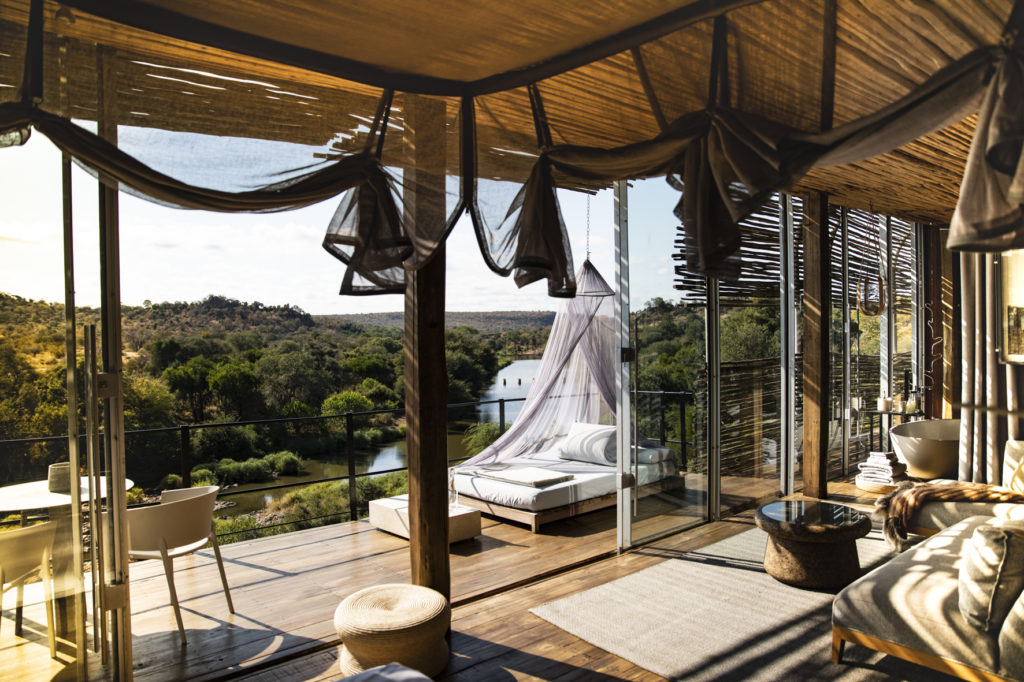 Lembombo lodge is set on cliffs overlooking the N'wanetsi River. You can sit in comfort and watch the animals go by, or watch them play in the river.
Lying within a private concession deep in the heart of the Kruger National Park, you get the advantage of being deep within the wilderness, but still with few people having access.
The concession covers over 80 square miles so all game drives can occur within its borders – meaning that you will not encounter hundreds of cars, and you will enjoy the wilderness largely alone.
With only 13 suites, the lodge will never feel full, and with expansive decks in the evenings you can choose to enjoy your solitude or share tales of your adventures from the day.
One of these lies in a house on its own with two suites, should a party want more space to themselves.
There is no barrier to stop the wildlife coming close, though with guards around you need never be in fear of your safety.
Despite being in the middle of a huge area of wilderness,  creature comforts are not in short supply.
It is widely considered as one of Singita's best lodges (which is saying something). 
If you are interested in visiting, or would like to know more (including price) please fill in the form below