Sanbona nature reserve
at the foot of the Drakensburg mountains in the heart of the little Karoo
Sanbona nature reserve protects 58,000 hectares (224 square miles) part of the Little Karoo (a 290 km strip that runs along the edge of the greater Karoo a semi dester region of south africa.
Over the length of the reserve there are 3 different ecosystem biomes, which allows a wide range of different species.
The reserves habitat was severely depleted meaning that much work has had to be done to bring it back to its former glory. This process is taking things slowly, and not simply reintroducing animals historical records list, given the changing climate. However many species are once again found in this region.
The reserve hosts the big 5 and cheetah are present as well. Currently wild dog are rare within the area, but have been seen. One species for which this reserve is a hot-spot is the riverine rabbit.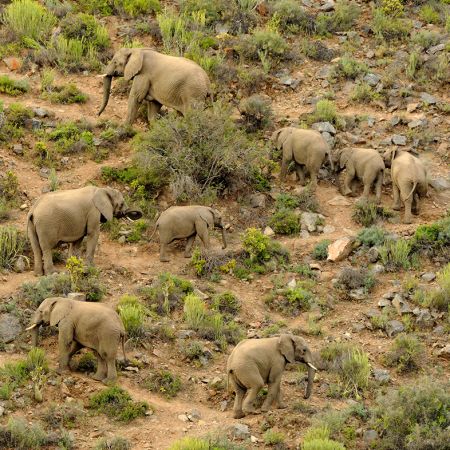 There are 4 places we can offer for you to stay in during your visit. Click on the images to find out about each one and to book