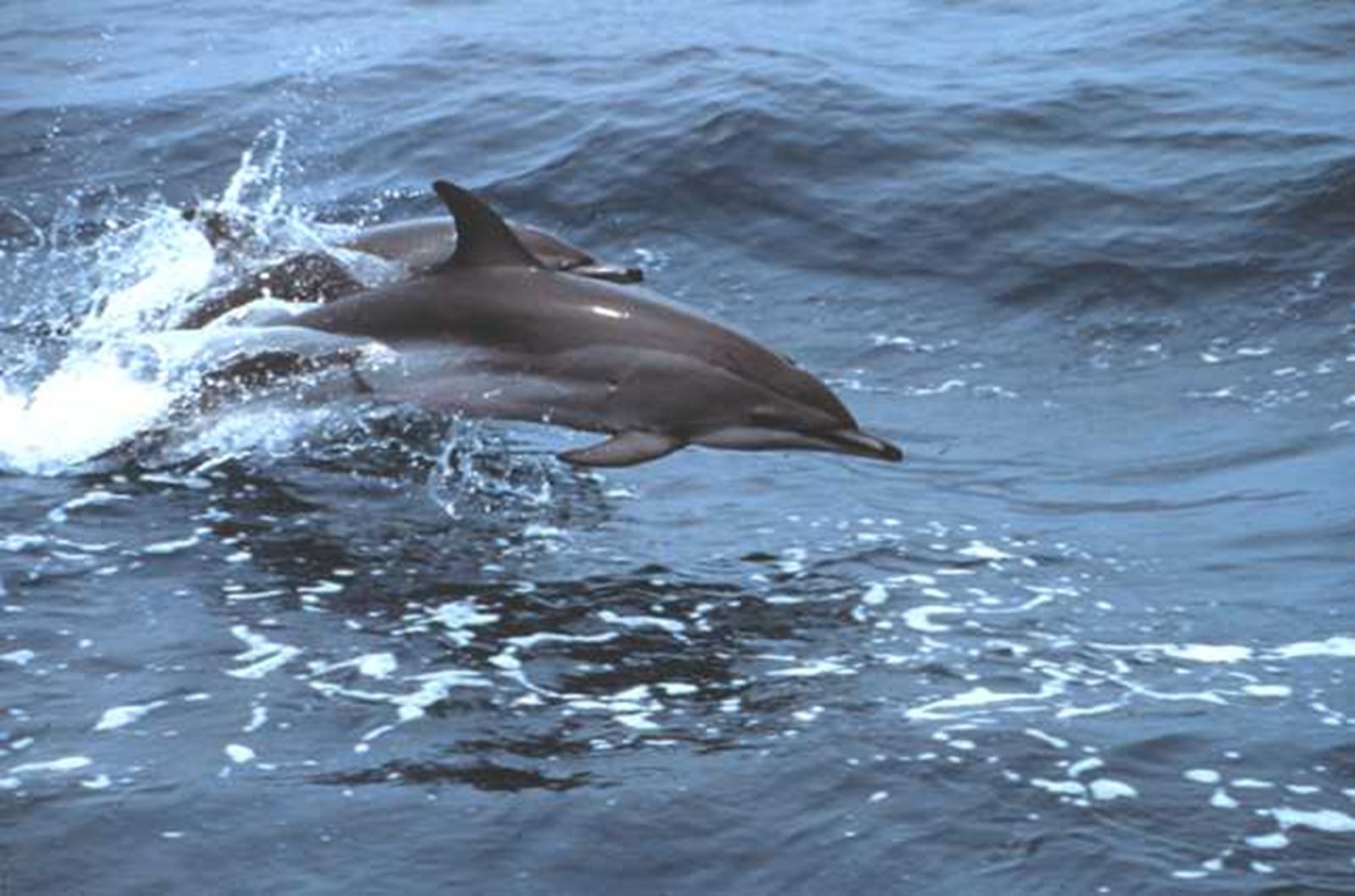 Also known as sort-snouted spinner dolphins, the dolphin is found in the Atlantic. It is the only confirmed case of a species developing from hybrids between 2 species – the Spinner and Striped dolphin.
Looking like spinner dolphins, but with short beak and the dorsal fin is smaller and less erect. They spend most of their lives in waters 100m or deeper. They feed on squid and schooling fish. They are predated by cookie-cuttied sharks.
When they jump, they do spin, though not as often or as much as spinner dolphins.
There are 3 distinct populations – North Atlantic, South Atlantic and Gulf of Mexico, though it is thought that the boundary between Gulf of Mexico and South Atlantic is not firm, as individuals will move between the 2. The Gulf of Mexico population is thought to be roughly 6500.
The West African population is considered appendix ii of cites.