Bwindi Impenetrable national park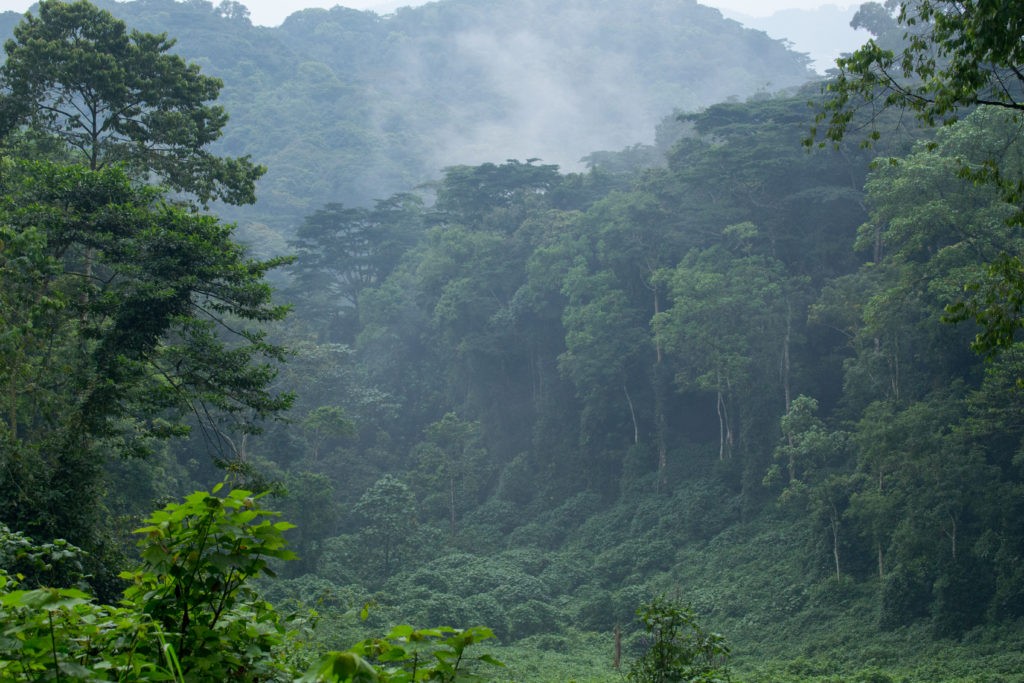 Bwindi Impenetrable national park (along with Sarambwe Nature Reserve across the border in the DRC) is one of only 2 protected areas where mountain gorillas live. There are only around 1000 mountain gorillas left (though this is a great improvement as just 40 years ago there was only thought to be 400) split between here and the Virunga ecosystem.
These two great ecosystems lie only a few tens of kilometres apart, however, as this land is not mountainous or forested as far as the gorillas are concerned it may as well be the other side of the world.
Other than the mountain gorillas, there are a wide range of other primates including the black and white colobus monkeys, the L'hoest's monkeys, baboons, chimpanzees, De Brazza monkeys, Red tailed monkeys, the blue monkey, Potto, Demidoff's Galago and Spectacled Galago. These range from easy to see, to unlikely to see in a long visit.
The park supports Elephants, Bush Pigs, Giant Forest Hog, Black-fronted Duiker , Yellow-backed Duiker, Clawless Otter, Side-stripped Jackal, Civet, ,eopards, Sitatunga (the wetland-dwelling antelopes) and numerous other species, especially of bats and rodents.
As you can see, while mountain gorilla encounters usually take a long trek, on rare occasions the gorillas will come to the guests