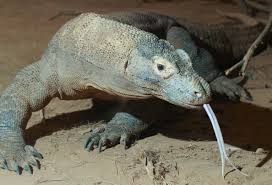 The concern by those who work in tourism with the Komodo dragons seems quite justified. They fear that this enormous increase in price will put off people from visiting, and therefore completely destroy the tourism industry.
It should be noted that this is merely the fee to visit the islands, anything the guides charge is on top of that.
The last year that they had sensible numbers of tourists was 2019 (due to COVID). Currently visitor numbers are running at a quarter of what came before.
While this is decimating the ability of workers to make money, it should be noted that the Indonesian government will be making more than 4 times as much money now – but if all the local guides remain on strike, this money will disappear.
It would seem obvious that there is a great deal of leeway between an 18 times rise, and no rise at all. However whether the Indonesian government will see any need to listen to it's people is not guaranteed. Time will tell.
What is clear, is that the workers have the ability to destroy this source of income for the government of they front listen