Increasing amounts of research in wilderness habitats is done by camera traps. These can be left taking pictures for days or weeks or even years. As the Camera is silent it often does not get noticed at all (unless it needs to illuminate the scene.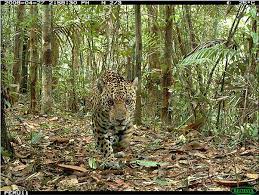 150,000 pictures is a huge amount of data and it is entirely possible that analysis will identify more useful information that has not as yet been noticed.
A wide variety of wildlife is represented from jaguars to spectacled bears. indeed 317 birds mammals and reptiles are represented in this treasure trove. Collaboration and sharing of collected pictures and similar will only become more important as the ability and tools to analyse the data improves. Collaboration has greatly improved over time but still needs to get better.
In places like the Amazon, we also have significant issues – Jair Bolsonaro the current president of Brazil has been against established science throughout his term. If he is re-elected (and if he is it is likely the end of the Brazilian rainforest) then this information is likely to be horded, as it will show how stupid many of his statements are