Deforestation has leapt 37% over the last 5 years. Large numbers of people have been moving into this park in the hope that Bolsonaro will loosen its protection, and then their land claims will become legal.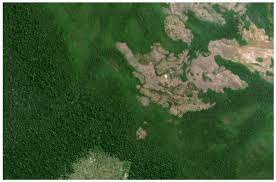 This is unfortunately the effect that often occurs when a new administration doesn't care about conservation.
In various moves, the current Brazilian government has encouraged these land seizures by not punishing or indeed legalizing the seizure.