For many people who go on safari to Africa the one animal that they wish to see is leopard. This is unfortunate, as out the big five it is the hardest to see. There are of course many parts of Africa where black rhino are very rare, and indeed white rhino are only founded significant numbers in South Africa.
However there are many days we went on a game drive in the Kruger national park, and saw lion rhino buffalo and elephant with ease. A day with a leopard sighting with something special. Nocturnal, solitary and highly secretive shepherds are not generally animals you see lazing about (unless driving along a river bank you find one stretched out along a branch above your heads).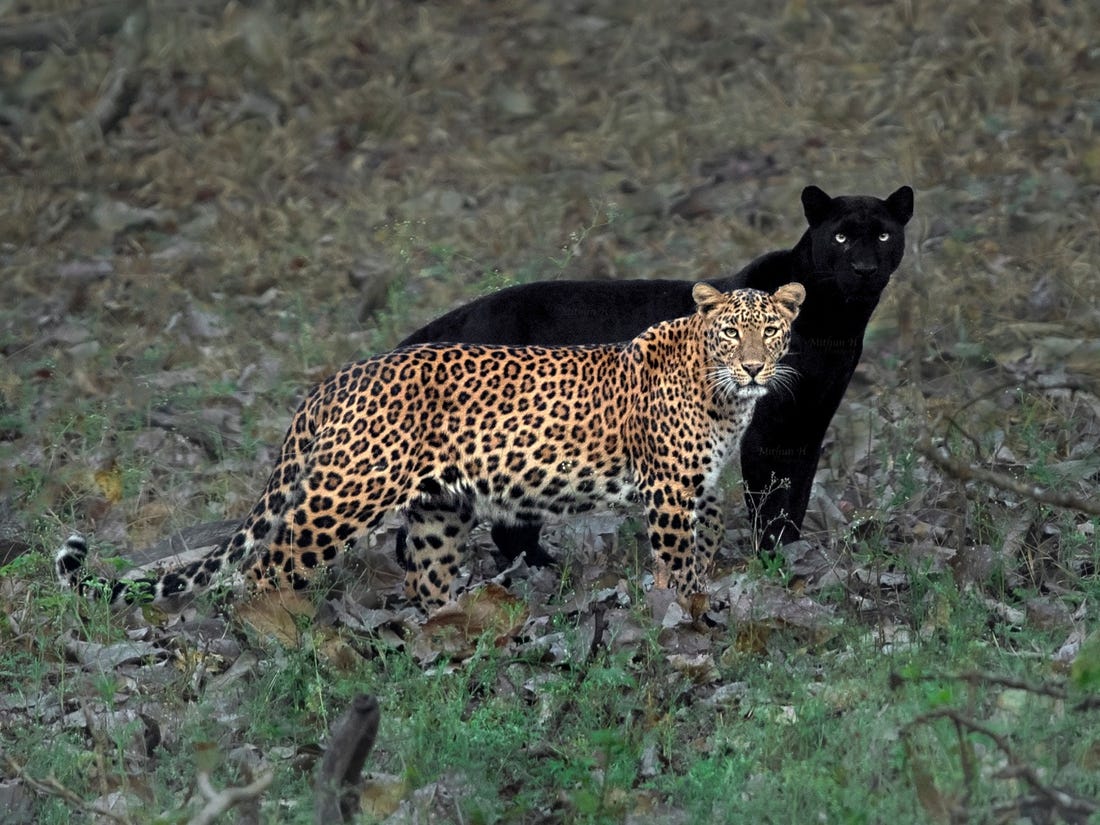 In India the leopard similarly difficult animal to spot.
A black leopard often tops the list of impossible animals to spot. Black leopards or as they are often called black panthers, are caused by a recessive gene in the parents. As such, in general people estimated that roughly 1-in 1000 leopards are born black.
Indeed when a black leopard was sighted last in Africa a photographer specifically flew out from the UK to photograph it.
As such the below photograph is something very special. Female leopard with its black partner, that have been paired for perhaps 7 years. What is fantastic about this picture though is that it shows then both look in the same way behind one another like the black leopard is a shadow of the common leopard. The photograph of spent 6 days waiting for the perfect picture (to look at the original article search mymodernmet website: picture by Mithun h)