Thursely Common - Reptile watching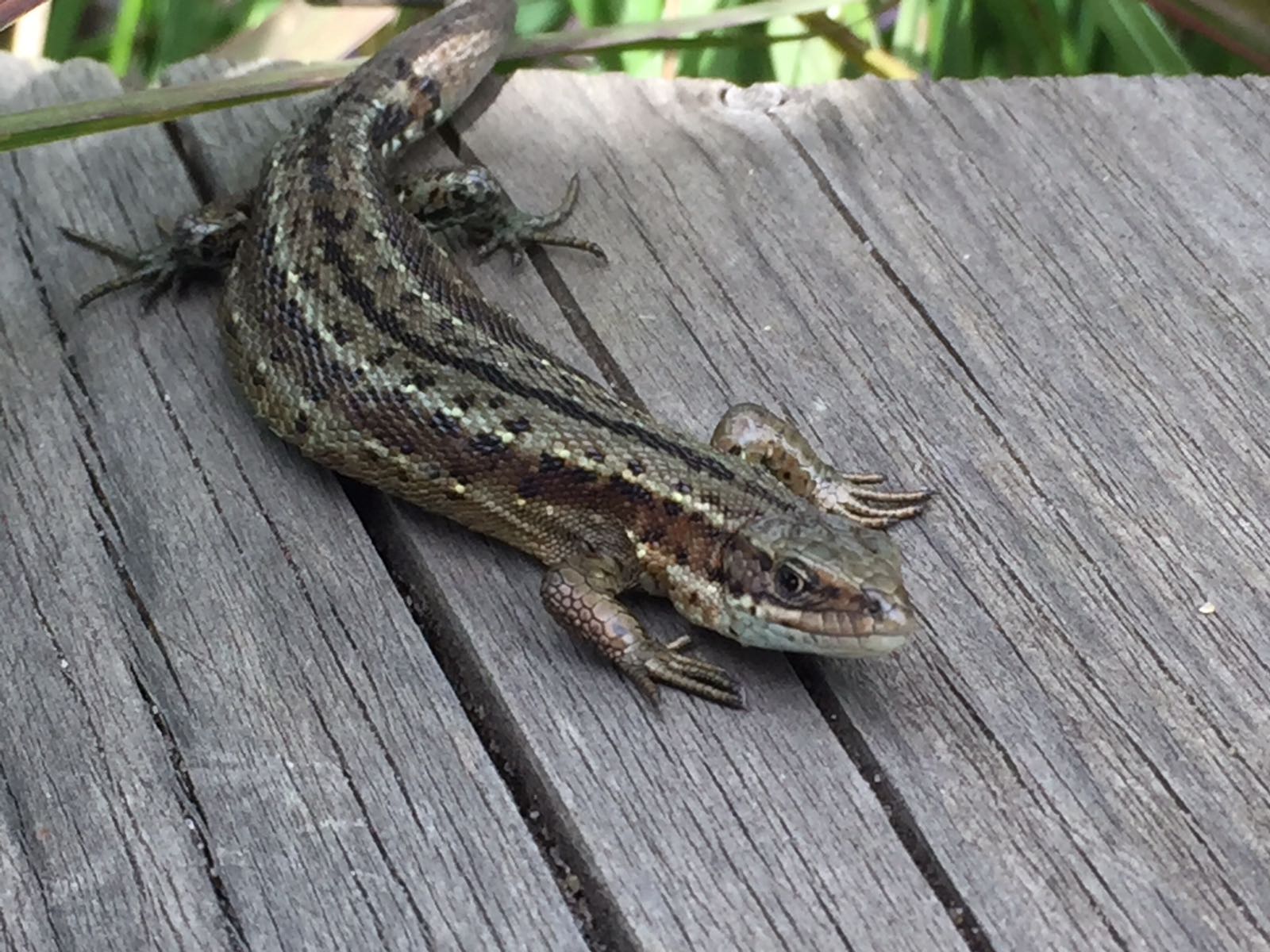 Thursley common is one of the most important wildlife reserves in the UK. 
Hosting all 6 uk reptile species, some were until recently only found on this site. Plenty of slow worms, often not included, were found during an extensive count after the recent fire.
While over the last decade sand lizards have been reintroduced to a handful of other reserves, there was a time when this was the only place they could be seen in the UK.
Reptiles were once reasonably common across southern and central parts of the UK, but unfortunately their favoured habitat of heath-land has become increasingly rare, and cut into smaller and smaller spaces by building projects.
Thursley common consists of 350 Hectares (around 1.35 square miles) of woodland, bog, grassland and heathland. which is perfect for reptiles.
Other things to look out for, are the huge variety of dragon flies, Colin the Cuckoo who returns each year and the Hoby's a small bird similar to a falcon, which specialized in catching dragon flies.
In normal times, a wooden walkway runs through the swamps, allowing you to walk through the area and see the dragonflies up close. The wooden boards walk up, which makes this area perfect for looking for lizards (our record was 300 on a walk). Unfortunately the wooden walkway was largely destroyed, and what is left is unusable. There are plans to rebuild it but this eliminates the easiest place to see the lizards. However, with patience they should still be visible on the right sort of day.
Generally, we have found spring and autumn the easiest days to see the lizards. They like to warm up on the boardwalks, but if the weather is too warm they require less warming so can spend more time out of site. 
This is a great place to look to bring small children. The many colored dragonflies can instill an interest in wildlife. Furthermore, the walkways that are still safe, (and hopefully when rebuilt) are fantastic for lizards basking in the sun. Indeed on a day with perfect weather (warm but not too sunny) we have seen more than 300 lizards.
With more fitness and a greater walk, there are also sand lizards to be seen, though these are far harder to spot.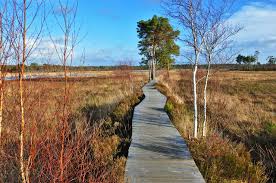 Oddly, when we visit we are usually the only ones looking at the lizards though there are usually many birders. Other than the common lizards we have seen snakes before. The sand lizards hide well, but are certainly there. 
For birders there are a number of interesting species. In the summer there are cuckoos in residence, and hobbys (a small bird of pray) who specialize in eating dragonflies, something that is also found here in abundance.
Thursley Common is a tiny surviving area that would once have been far more common in the UK, though there are positive moves that might see more areas like this.
There are clear paths around the reserve though a certain level of fitness is required. The majority of the reserve is wheelchair friendly if adventurous.
We have spent many an hour with our children and friends, looking for lizards. It is a fantastic introduction to wildlife particularly for small children as the lizards are on their level. 
One does need to be careful, as if grabbed a lizard will drop its tail, however I have never seen children move quietly enough for this to happen.
There are many lovely hotels around this area, and apart from Thursley there are all sorts of other lovely walks to do. Below is a selection of nearby ones, as well as a booking.com page for viewing the rest.
Campsites will be listed below the hotels
As you can see from the map, there are many other places in the area to stay. I have highlighted some of the nearest, however explore the others on offer.
Campsites coming soon