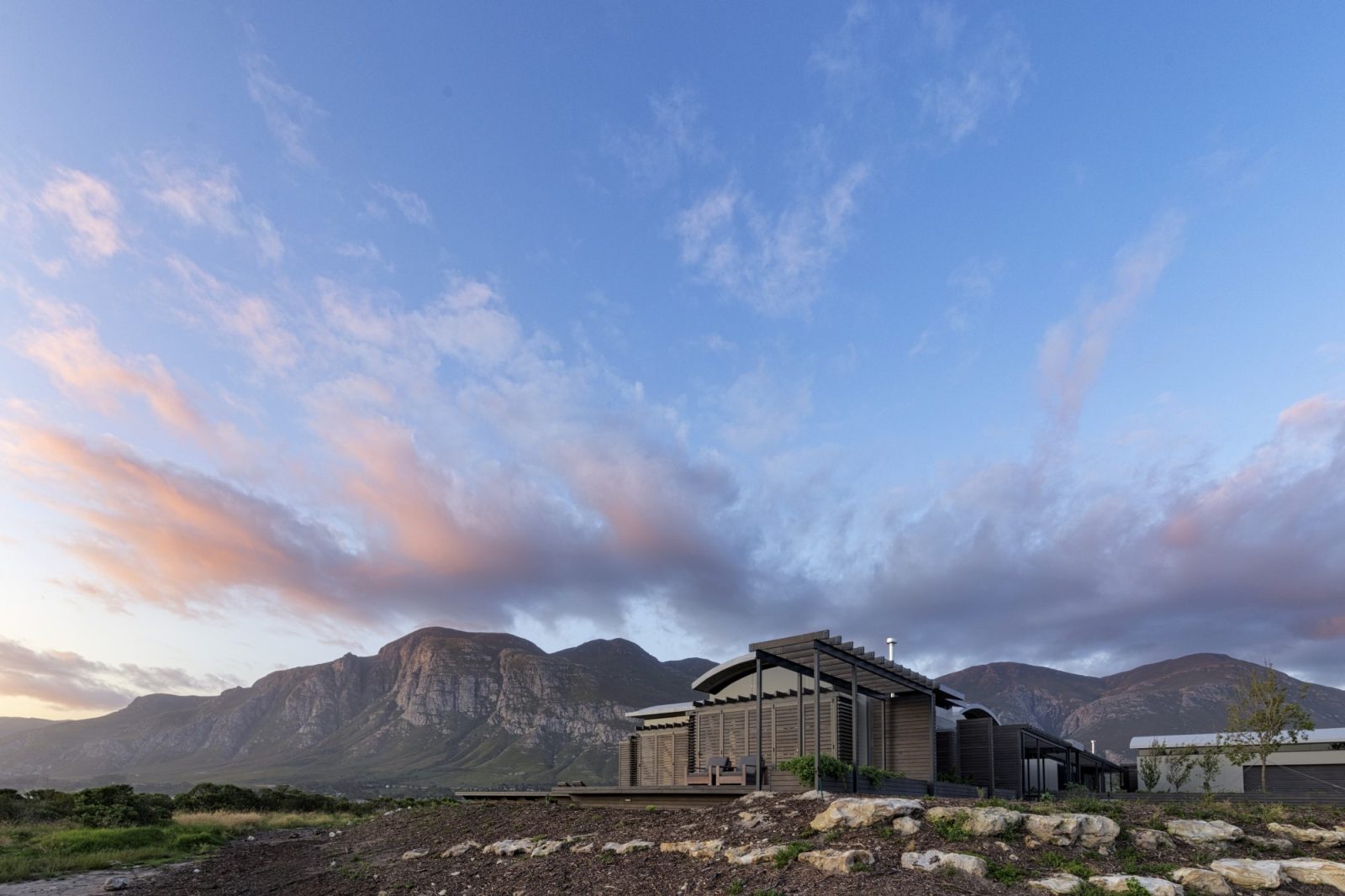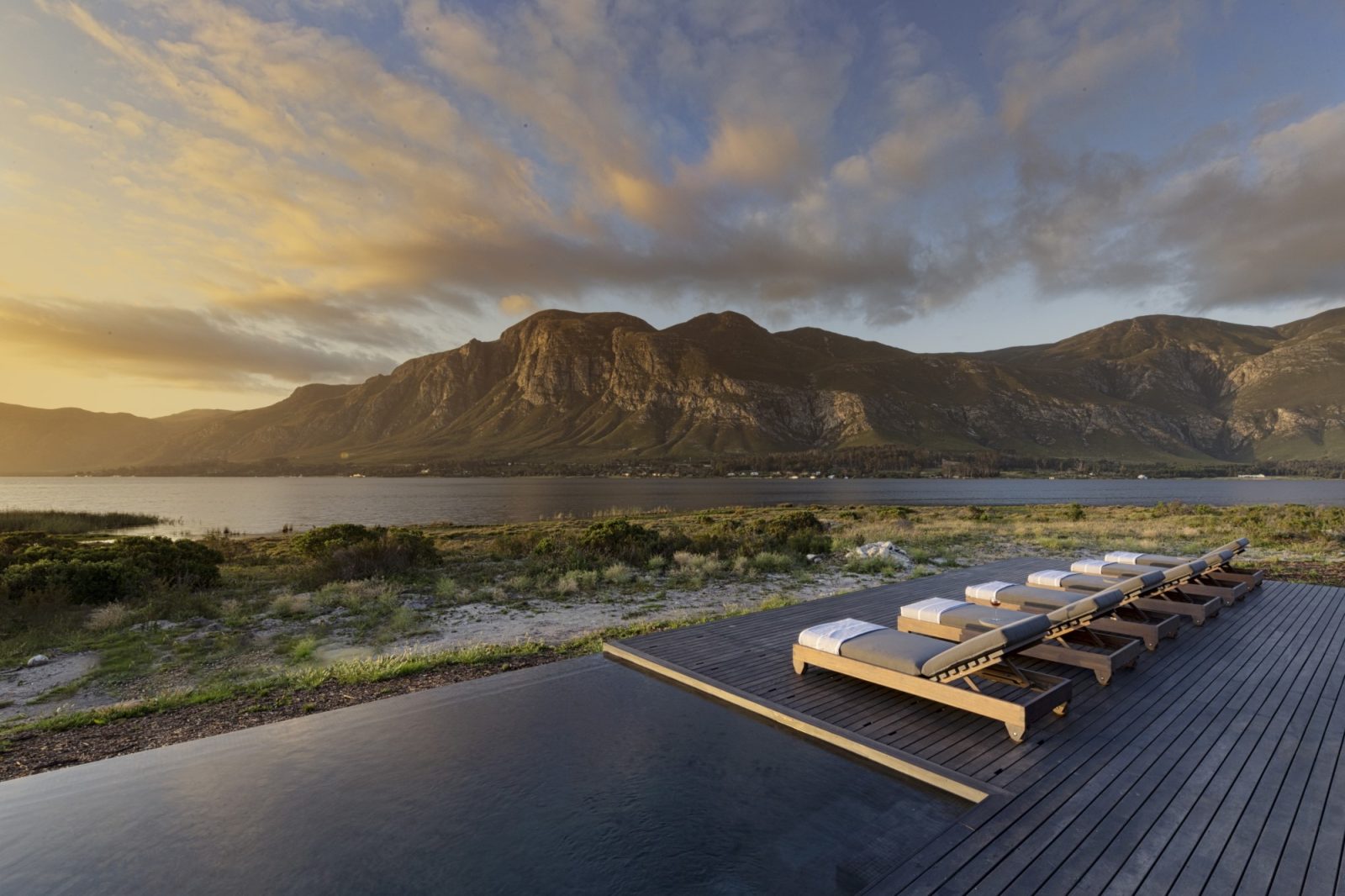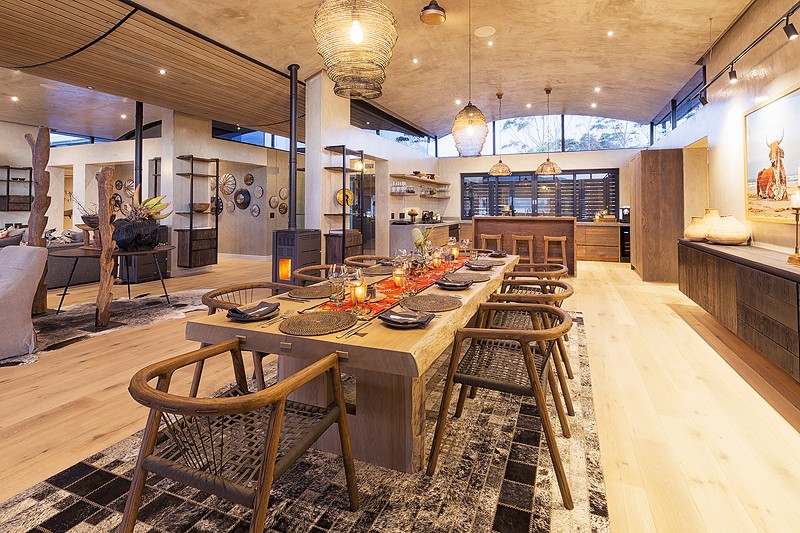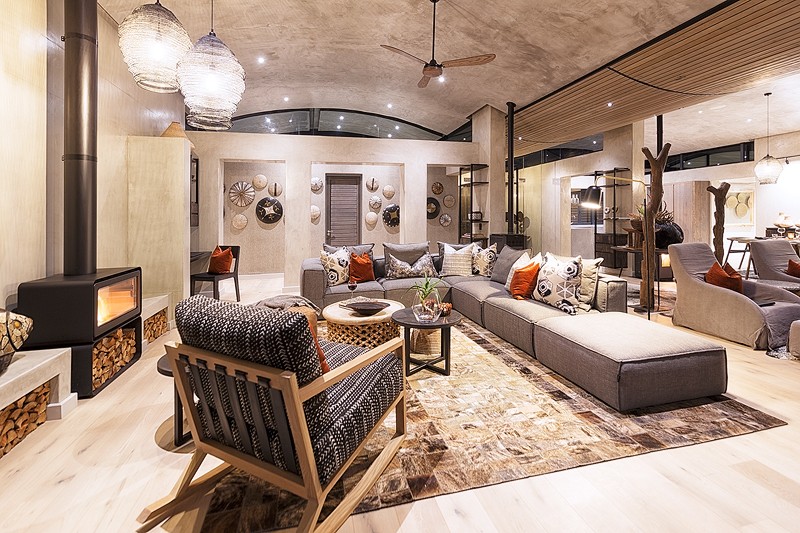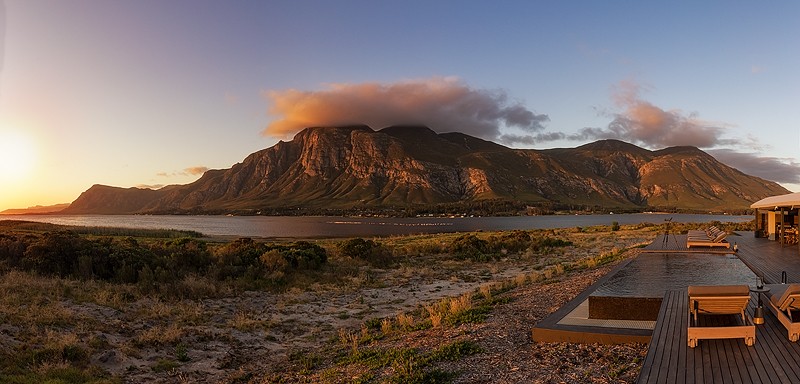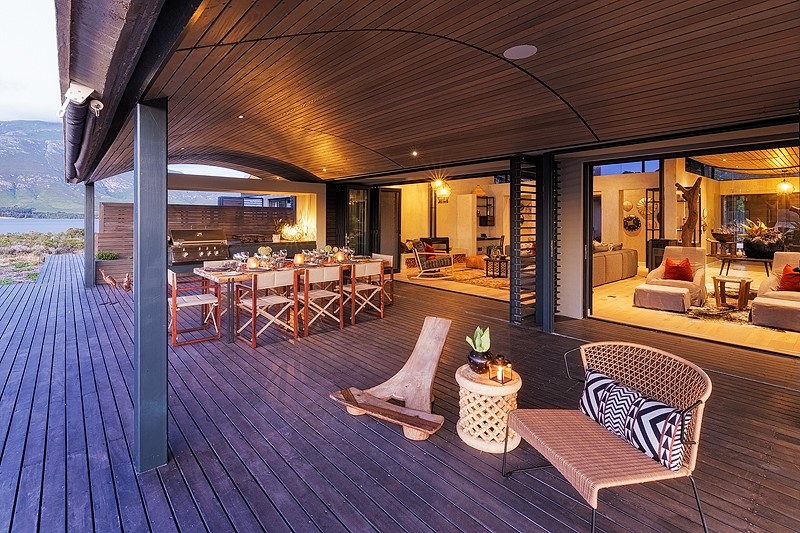 Perivoli Lagoon House sits beside the Perivoli lagoon. The lagoon is quite an interesting place, because while it sits beside the sea, spararted by a thin strip of sand, it is fed by a river. It is therefore usually a freshwater lagoon despite its position. However, at various points in the year it gets backfilled by salty ocean water when a storm carries it over the wall.
Surrounded by 140 hectares of colourful Fynbos biome, this is a lovely wild retreat for a group to enjoy together. With the sea only a short distance away, it is also possible to walk down to the beach and watch the whales (when they are in residence which is the second half of the year).
With delicious food and drink, and wonderful people to look after you during your stay, you can enjoy your relaxing stay in comfort while you explore the area.
Consisting of 4 bedrooms, with all amenities available you could expect, and with staff consisting of a butler, chef and a nature guide, to make sure your stay is as enjoyable as possible and to allow you to enjoy everything that the reserve has to offer. Services available on site is a spa within the house and massage services, there is also a heated outdoor pool.
This is a fantastic place for a large family to gather away from other people or a group of friends to visit together.