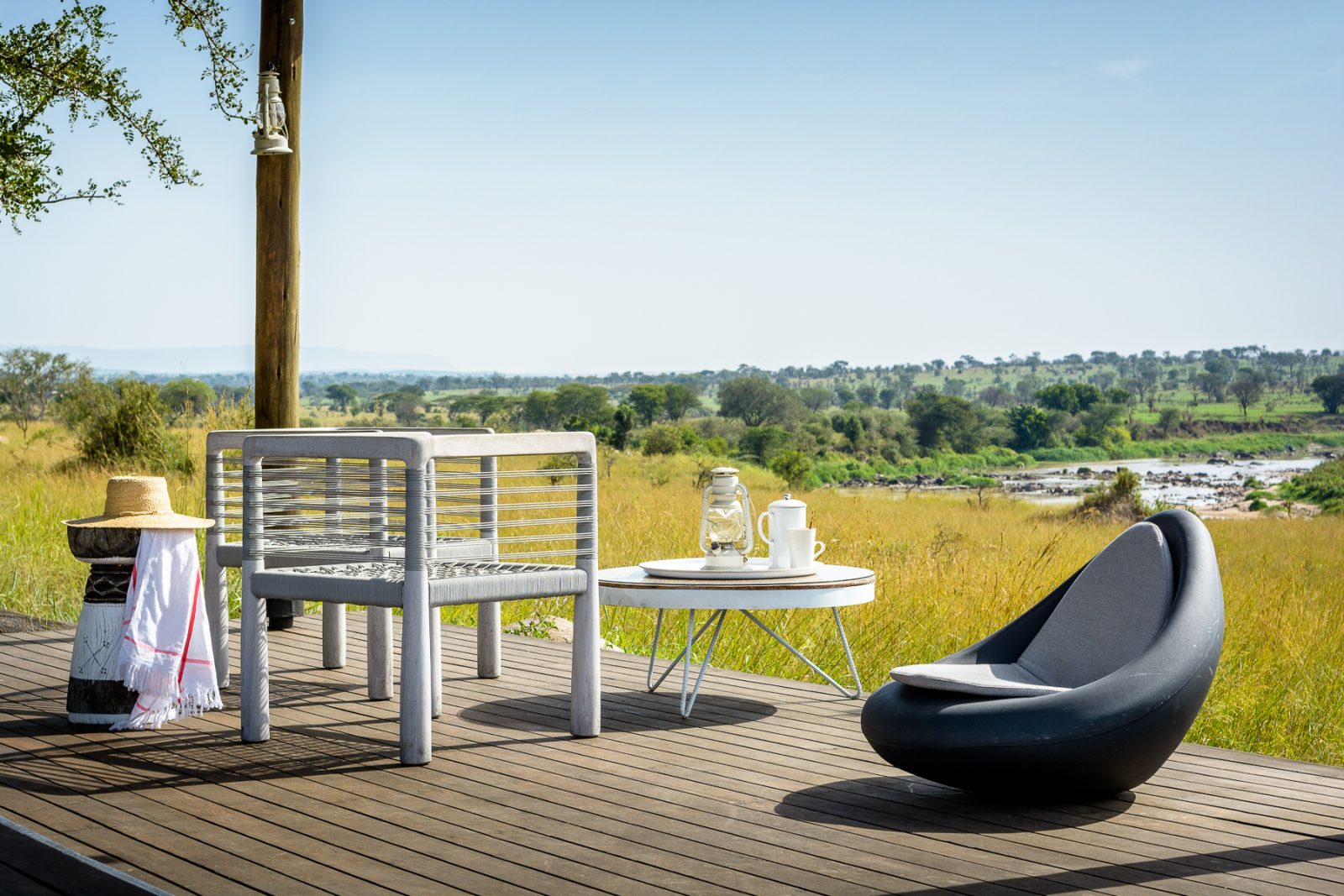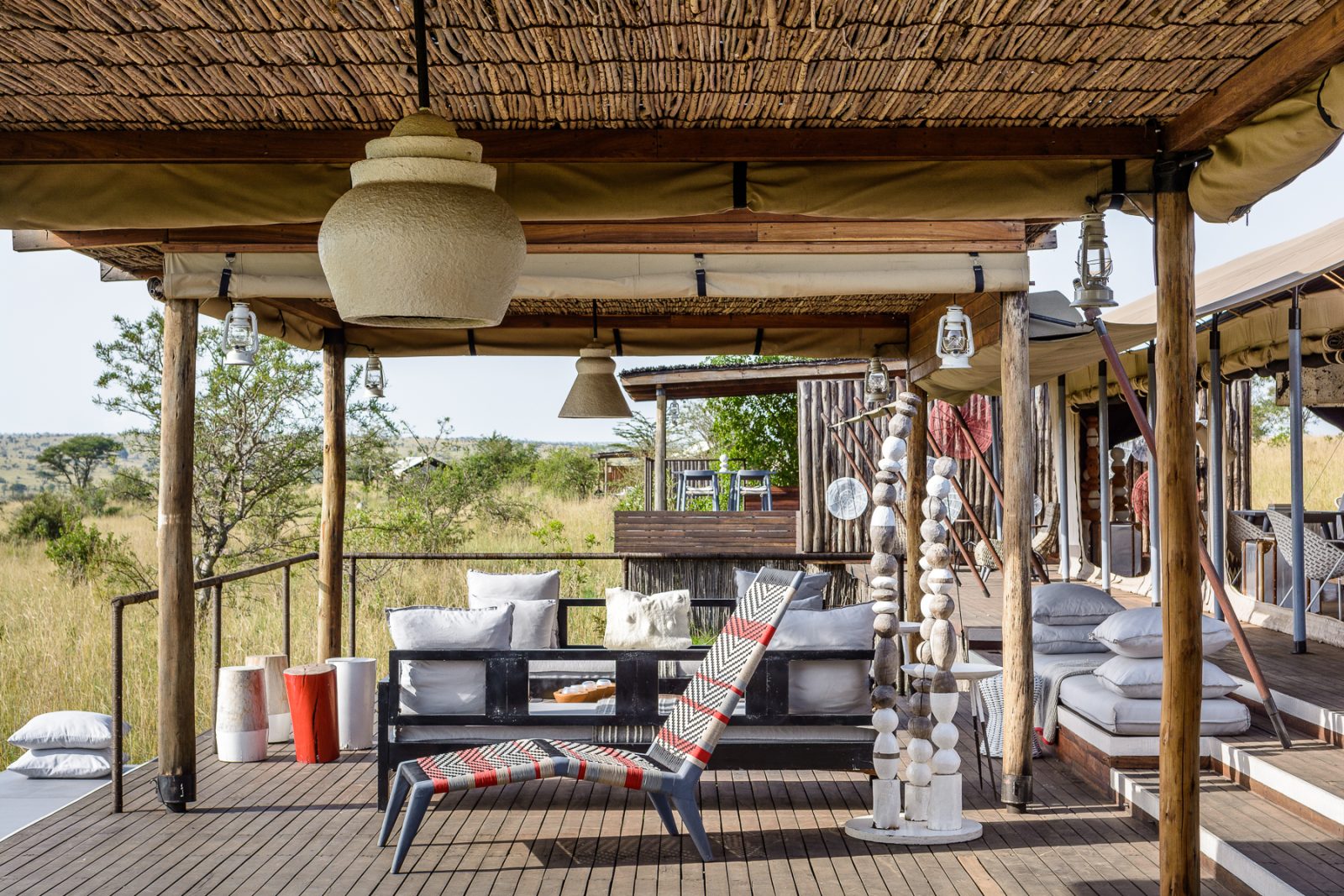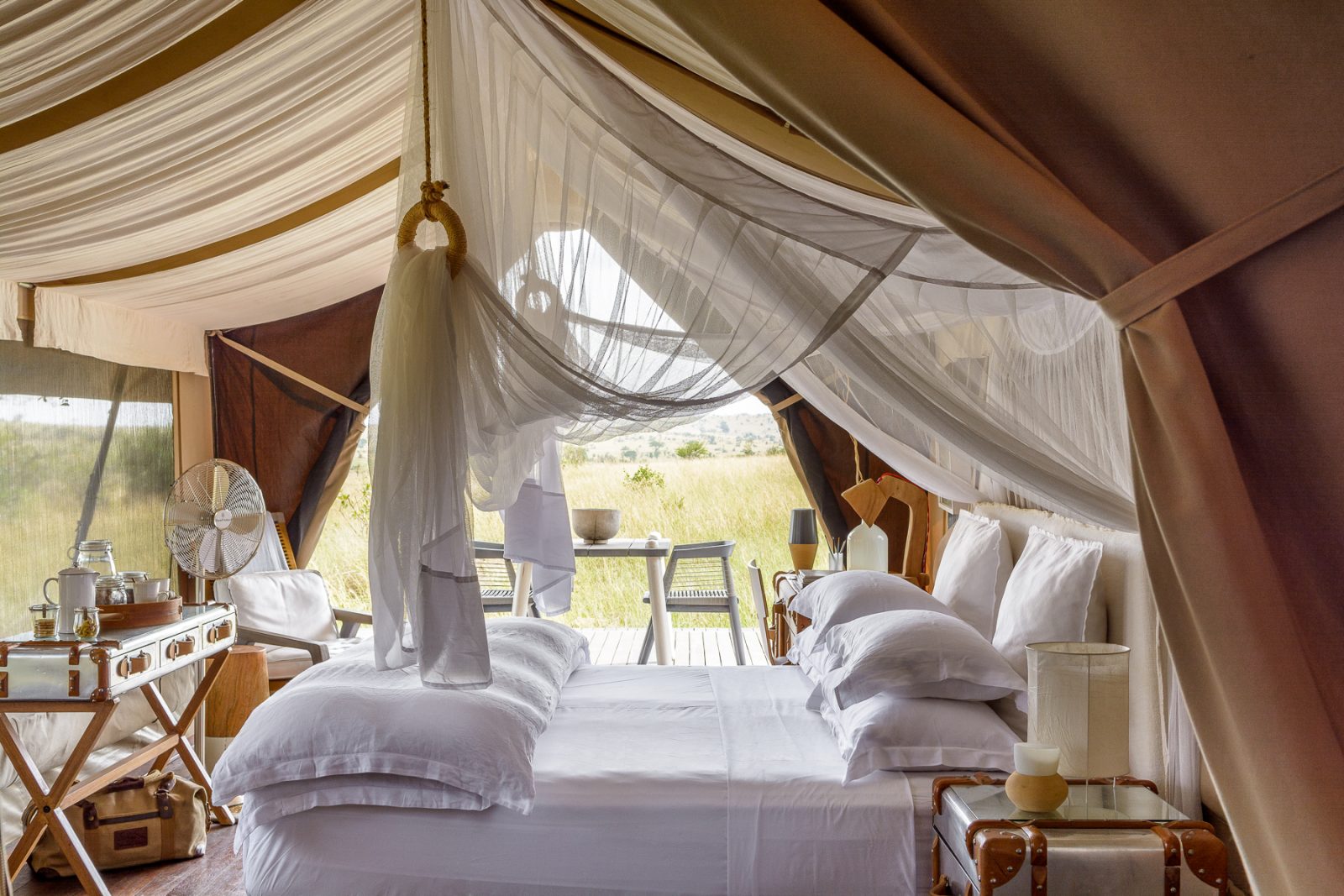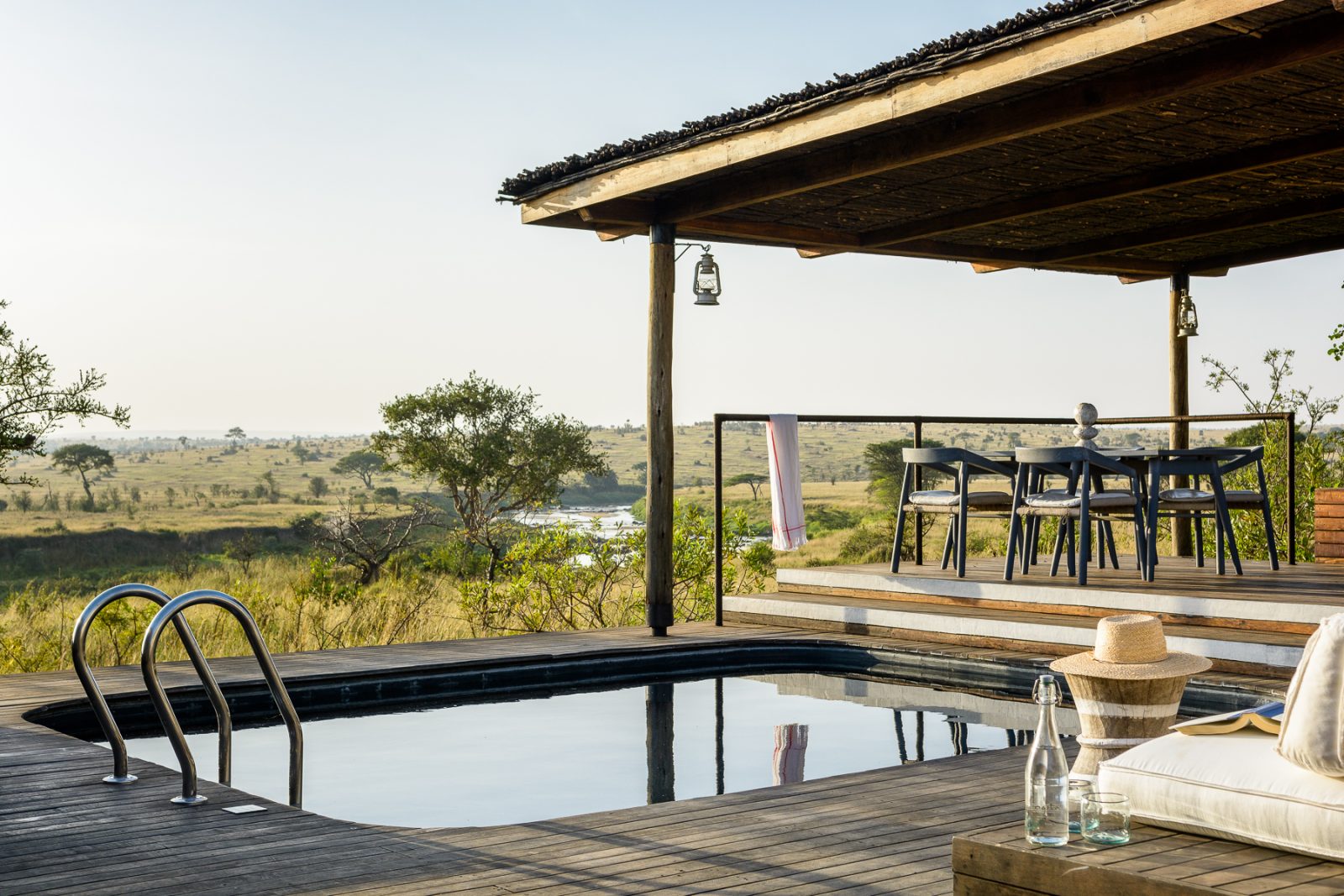 The Mara River Tented Camp is totally off-grid, situated on a bend of the Mara river, overlooking one of the places that the migration crosses.
With only one other lodge on this side of the river, and at a distance, you can feel totally at one with the wilderness.
While the wildebeest are only there in high numbers during the migration, there are many resident animals. This includes a healthy population of predators and a number of famous big tusker elephants.
In particular this is where the big cats rule. As with Big Cat Diary, a BBC wildlife show that ran for several years and was very popular (filmed the other side of the river), there are significant numbers of lions leopards and cheetahs who live in the area worldwide.
Enjoy astounding wildlife, luxurious living and incredible tranquillity for your stay. Fall asleep to the sounds of the bush and the Mara river flowing past.
Singita Mara river tented camp is incredible luxury in the wilderness.
There is nothing separating the wild plains from the camp allowing you to feel completely immersed, with a team of people to look after your safety and offer all the creature comforts you could possibly want.
Furthermore, the wildlife guides are exceptionally knowledgeable and will be able to take you to see fascinating things on your game drives.
If you have any questions feel free to fill in the form below, or book this fantastic accommodation from here. Information on pricing lies below the form