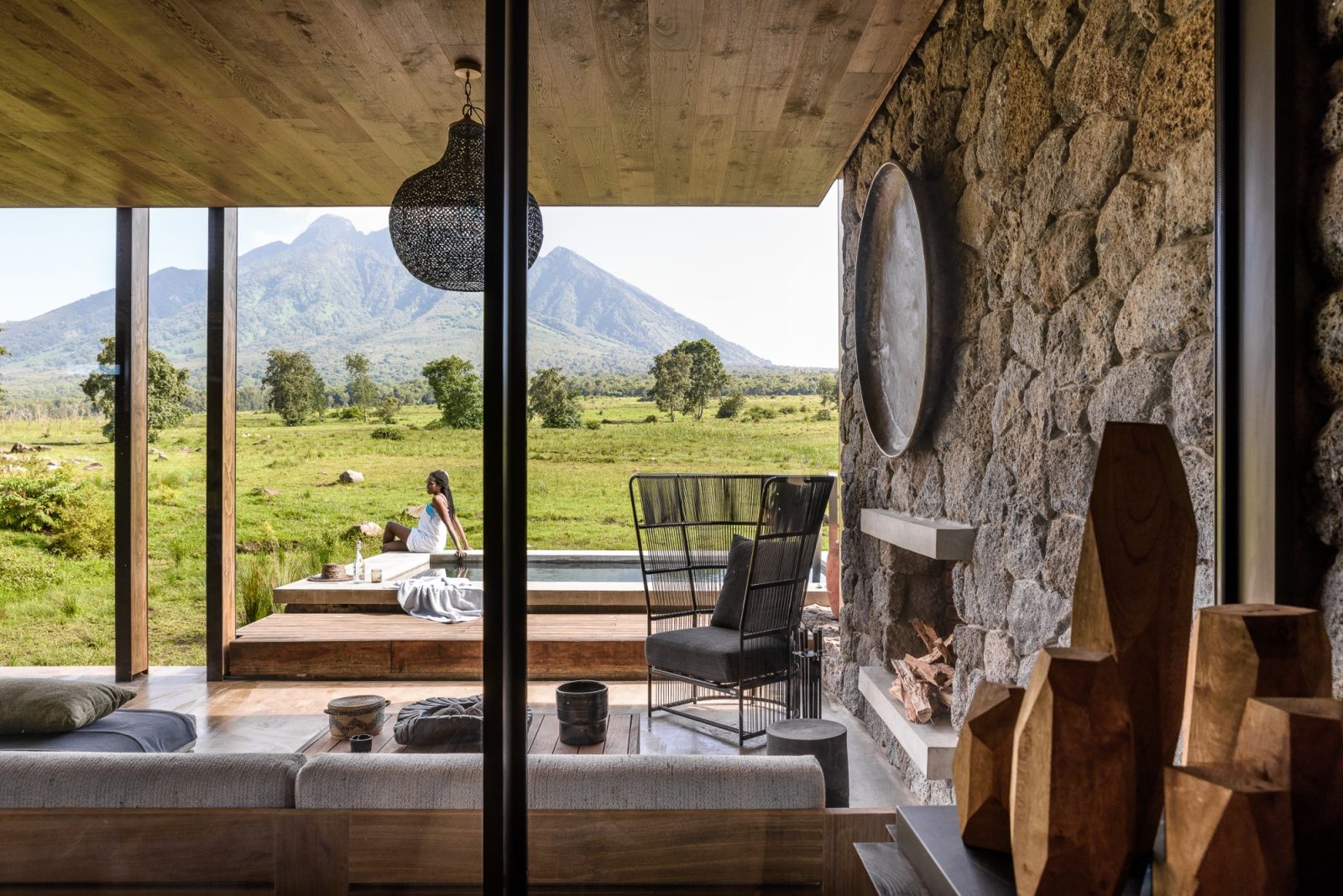 Katazi House is the way a fantastic place to stay as a group if visiting the mountain gorillas of the Volcanoes National Park in Rwanda.
Consisting of a master suite, junior master suite and two further spacious suites. The communal rooms consist of a Cinema, a treatment room for massage and other treatments (staffed) as well as an interactive kitchen with wine celler and a fire pit. Much of the food is local, with  a significant proportion of it grown on site
This spacious house is large enough to take around ten guests and comes with rooms for the staff as well (who will only be there to look after you).
Expect delicious food,  a luxurious house to be your home away from home and a wild experience you will never forget. Katazi House can base its timings around its guests as there is only ever one group there at a time. All the amenities at Kitwonda lodge are also at your disposal during your stay
This is a luxurious place to base yourself while you do your gorilla trek.
Of importance to note, whether you are doing 1 gorilla trek or more than that, there are many other things to see within the park and there are all sorts of other treks you could do to keep you busy for the rest of the week. These activities include though are not limited to golden monkey treks and volcano climbs.
If you are interested in booking this property, or have any questions fill in the form below.