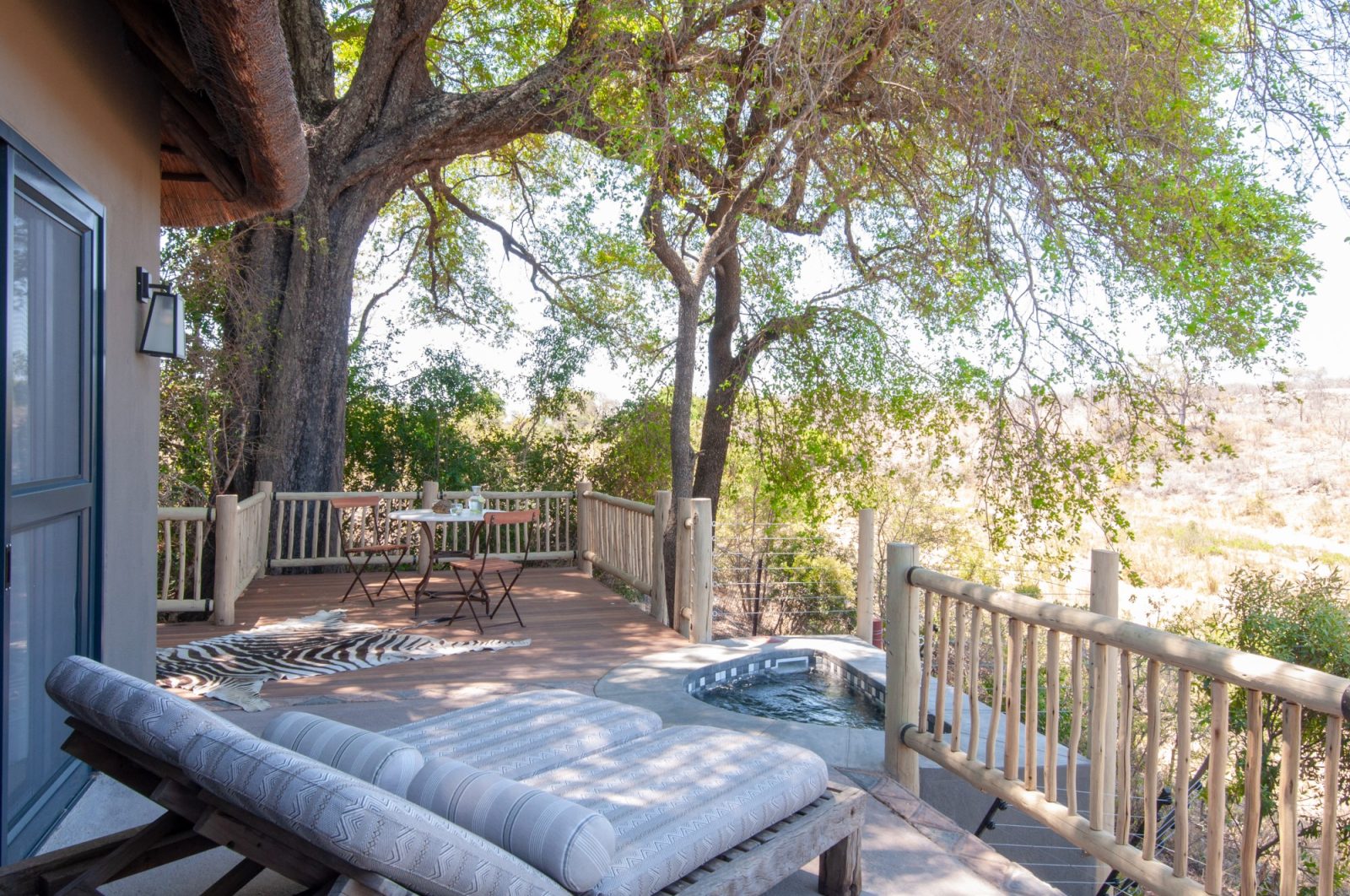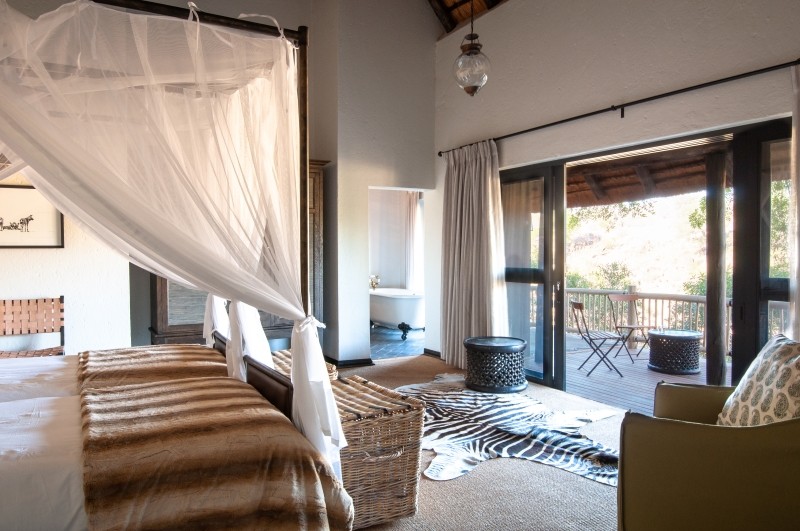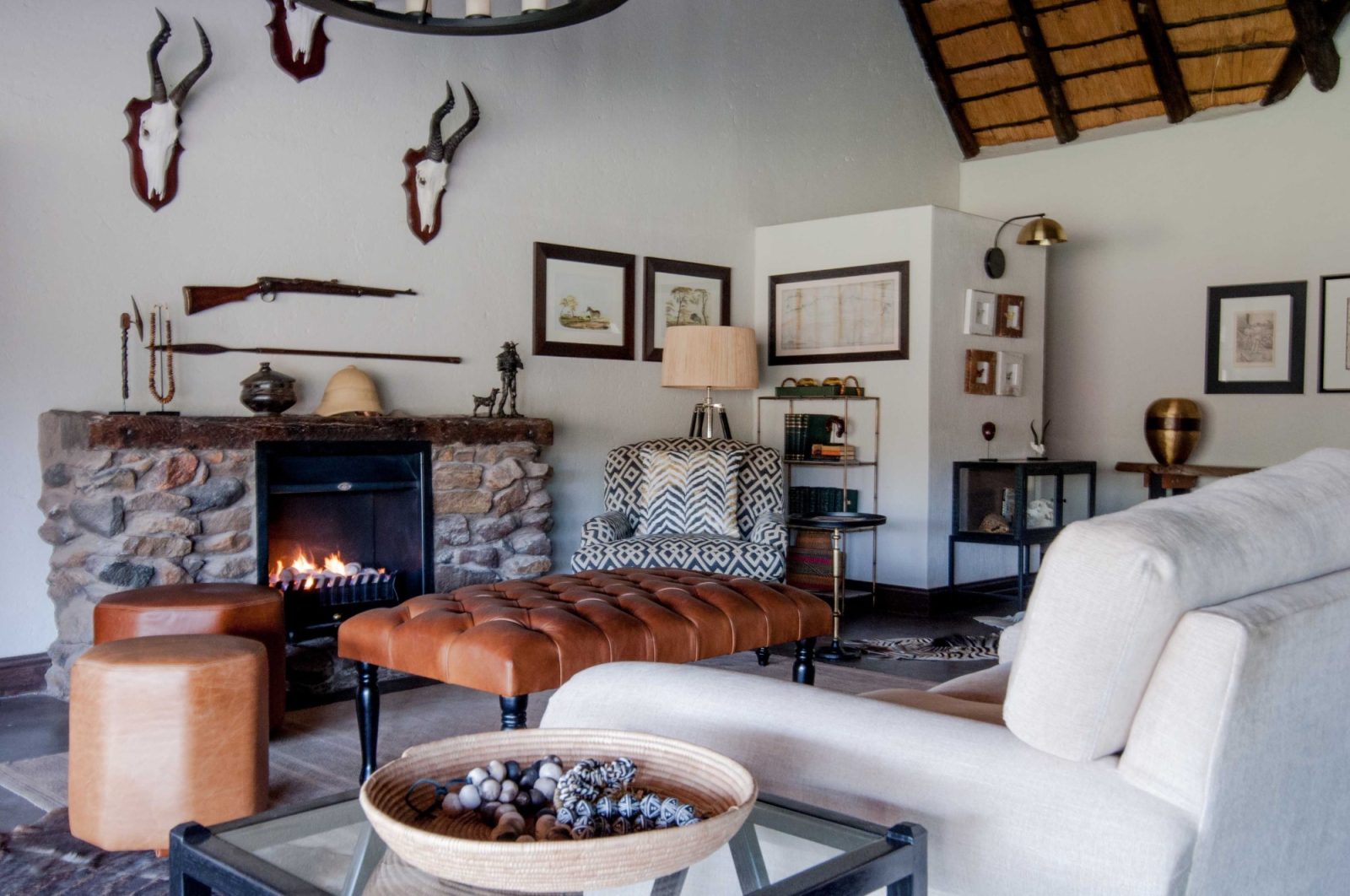 Fitzpatrick at Jocks is a small lodge perfect for groups and hired exclusively to one group at a time. Consisting of 3 Luxurious suites each with its own viewing deck. This allows people to enjoy the luxury of a lodge, but with the intimacy of being just a small group.
Lying in the game dense south of the Kruger national park, this private concession covers around 23 miles which only your group and the main lodge will have access to. The lodge is built on the river bank, which means that often the wildlife will come to visit you so you can enjoy watching the world go by from the comfort of your suite.
Beautifully equipped and set up for a group of up to 6 to share, this is an incredible place for friends to go together or for family time away from everyone else.
With places to eat inside and out, and with its own staff, a visit can be fully molded around the group visiting- both in terms of food preference and activities.
Things to do include bush drives, bush walks (which will include learning the beginning of tracking) sun downer drinks in the bush, as well as time simply relaxing in the lodge.
Being in a game rich part of the park, it is also wonderful to lay back on a lounger and watch the animals move past.
The above video gives you a good introduction to the lodge and the area around it.
Below is a more detailed look at the lodge and the feel of the place.
Fully inclusive pricing starts at
If you are interested and would like to book or enquire about availability fill in the form below.