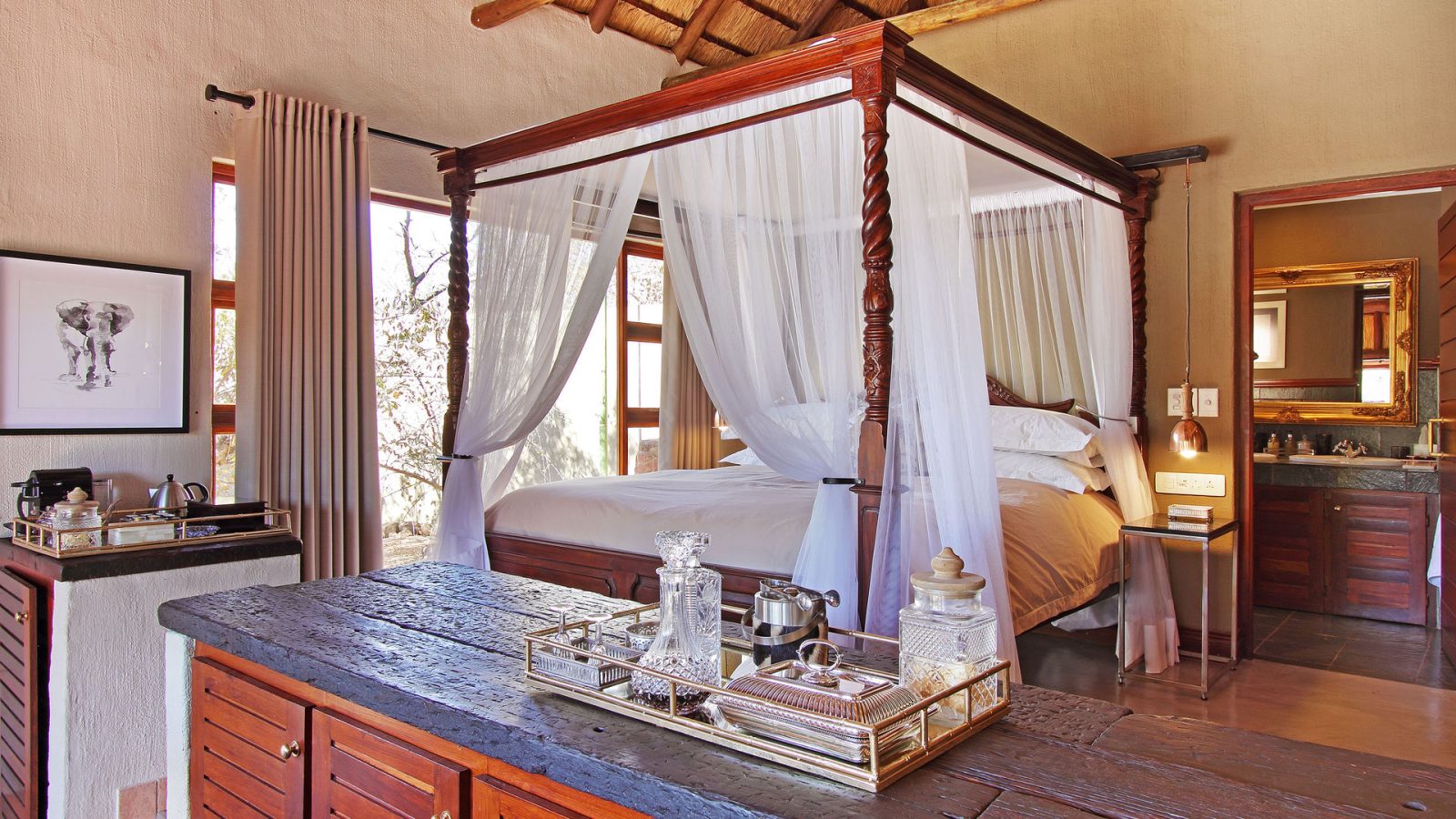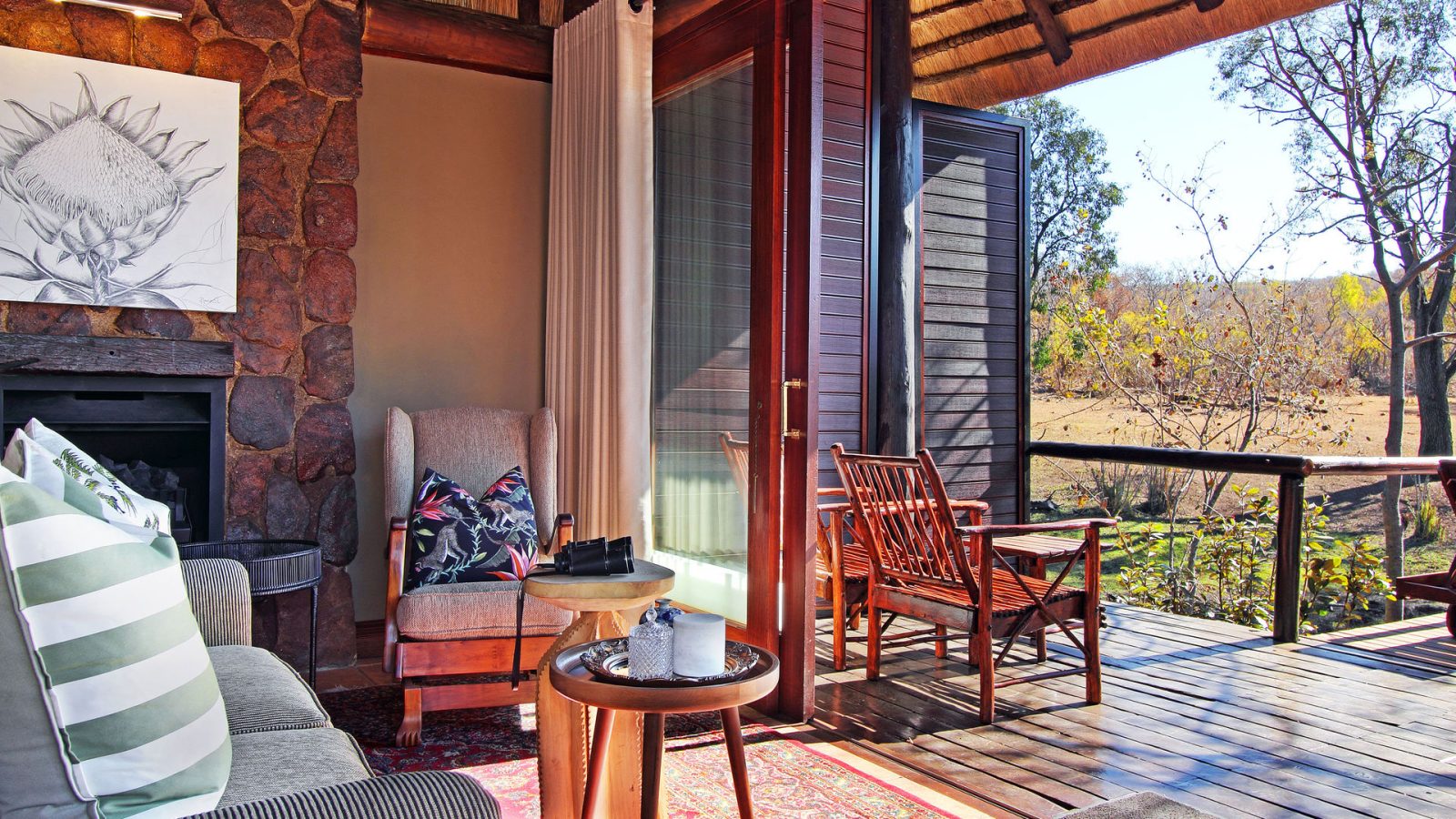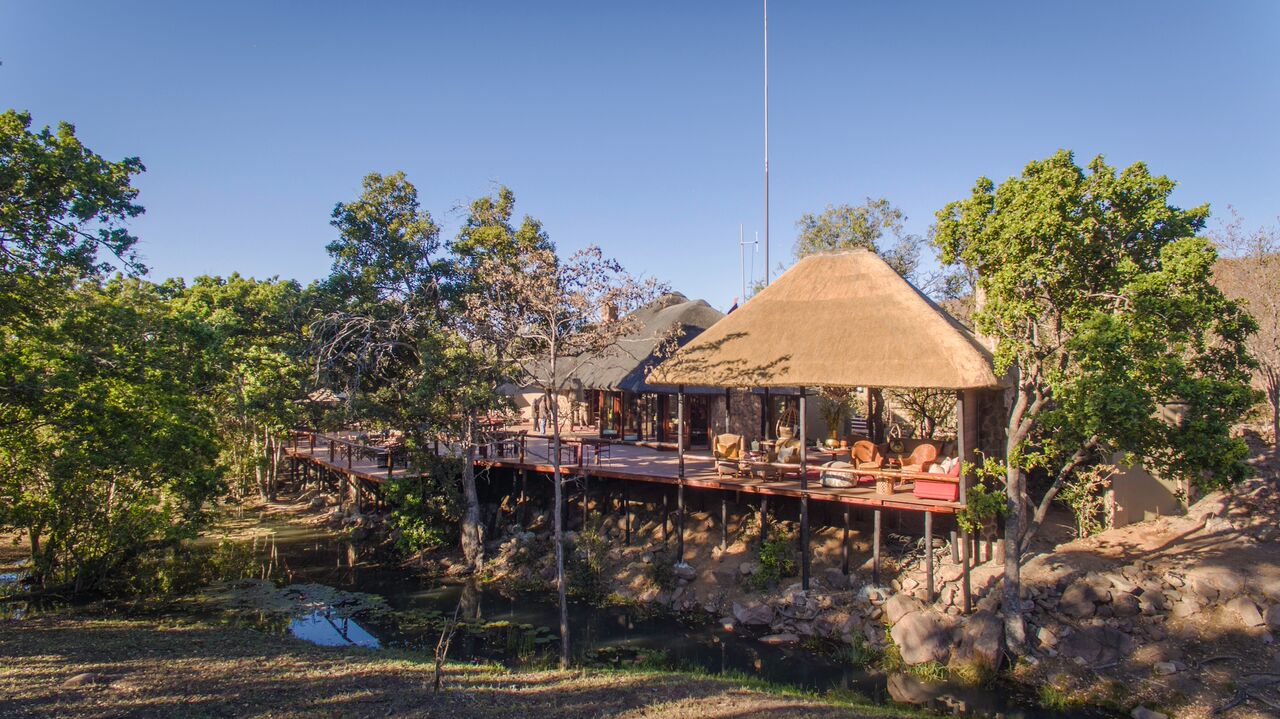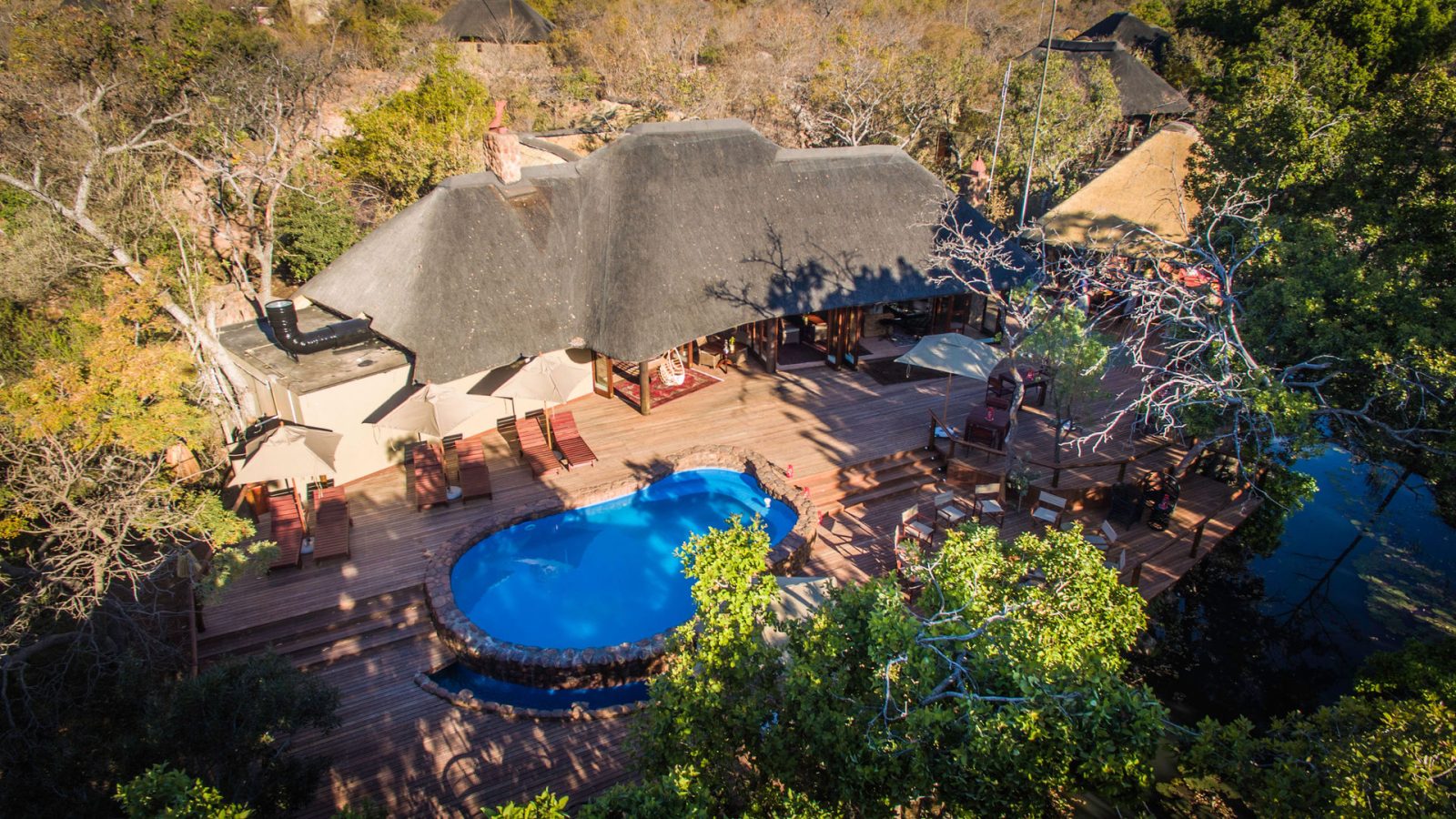 Camp Ndlovu lies within the Welgevonden Game Reserve, and sits alongside the Marakele National Park in South Africa.
These protected areas and some other reserves are collectively called the Waterberg Biosphere Reserve, which covers around 4,000 square km of bush.
Sitting just two and a half hours from Cape Town, this is a perfect place to drop into for a few days during a Cape holiday. One of the big advantages of going on safari here is that there is no Malaria, which is rare for a safari destination.
As a Big Five reserve you will have an action packed visit (cheetah are also present).
For those interested in birds there are also over 300 species that are present including blue cranes.
Camp Ndlovu is a luxurious way to do safari, and with only guests of one of the lodges allowed onto the reserve the number of cars is kept relatively low. With just five suites (one of which is suitable for families, though children under 12 by arrangement only) even when the lodge is full, it will not feel crowded.
With each suite being very generously sized and being air conditioned, they will be a welcome refuge from the heat of the bush. Each has its own plunge pool and outdoor shower and bath. They each have extra long king sized beds, and a sitting room with a fireplace. Also included is a minibar and a nespresso machine. There is also a sizeable deck around the plunge pool with comfortable pool loungers, allowing you to relax in comfort and watch the world pass by.
Despite the camps remoteness there is also WIFI within the camp. They also have extras such as bathrobes slippers and forgotten toiletries.
Each air-conditioned luxury unit suite comes complete with its own plunge pool, outdoor shower and outdoor bath, air-conditioning and fan, king size extra length bed, a lounge with fireplace, Nespresso coffee machine with complimentary coffee pods, a mini bar, outdoor shower and bath and  an extensive wooden deck with pool loungers and private dining areas. Extras include bathrobes, slippers and complimentary toiletries and Wifi.
This coupled with a history of wildlife never having been legally hunted here makes for far more relaxed animal encounters than you can experience elsewhere. Anti-poaching efforts continue behind the scenes to make sure that this remains the case as much as possible.
Apart from those animals listed so far the reserve hosts around 50 mammals in total. Night time safaries are usually the only way to see them and brown hyena, aardwolf, pangolin and aardvark are present to be looked for on night drives.
With a long history of human habitation within the area, there are also 2 san rock paintings within the reserve. There is a booking/questions form below the video, and below this is pricing information in south african Rand (at the time of writing £1 is about 20 rand
To ask questions or enquire about availability or book please fill in the form below