Niokolo-Koba national park, Senegal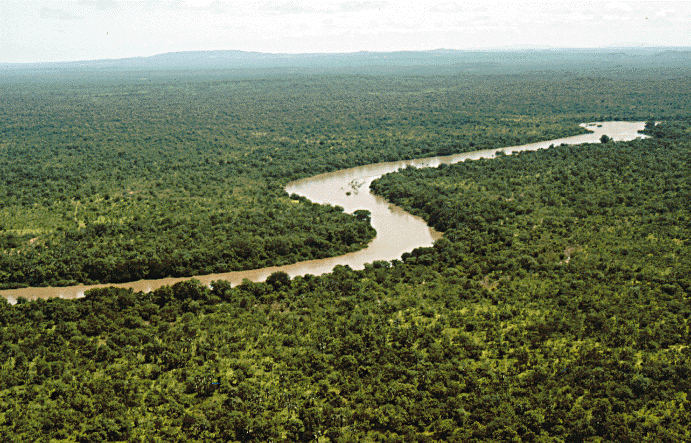 A fascination reserve with a wide range of wildlife, this is a place well worth a visit. With a variety of habitats, the range of wildlife that can be seen is not usually available in one reserve anywhere else.
 The national park is known for its wildlife. The government of Senegal estimates the park contains 20 species of amphibians, 60 species of fish, 38 species of reptiles (of which four are tortoises). There are some 80 mammal species. These included (as of 2005) an estimated 11000 buffaloes, 6000 hippopotamuses, 400 western giant eland, 50 elephants, 120 lions, 150 chimpanzees (It is inhabited by a banded forest in the park (Lower Rim) and Mount Assirik. (north-western limit line where chimps are distributed.)), 3000 waterbuck (Kobus ellipsiprymnus), 2000 common duiker (Sylvicapra grimmia), an unknown number of red colobus (Colobus badius rufomitratus) and a few rare African leopards and West African wild dogs (Lycaon pictus manguensis), although this canid was thought to be wiped out throughout the rest of the country.[4]
Other mammals include roan antelope, Guinea baboon, green monkey, patas monkey, warthog.
Around 330 species of birds have been sighted in the park, notably the Arabian bustard, black crowned crane, Abyssinian ground hornbill (Bucorvus abyssinicus), martial eagle, bateleur (Terathopius ecaudatus), and white-faced duck (Dendrocygna viduata).
There are also reptiles such as three species of crocodiles, four species of tortoises