The Golden jackal is a species found across the south eastern part of Europe as well as throughout much of southern Asia. It is the animal which the African wolf was confused with, and the reason that it was described as a species so recently.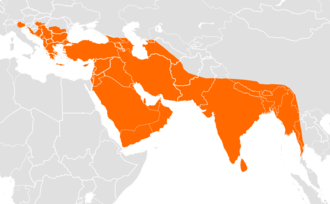 Despite its name, the Golden jackal is not closely related to the African Black-backed jackal or Side-striped jackal, which are part of the genus Lupulella, being instead closer to wolves and coyotes. The ancestor of the Golden jackal is believed to be the extinct Arno river dog that lived in southern Europe 1.9 million years ago. It is described as having been a small, jackal-like canine. Genetic studies indicate that the Golden jackal expanded from India around 20,000 years ago, towards the end of the last Last Glacial Maximum. The oldest Golden jackal fossil, found at the Ksar Akil rock shelter near Beirut, Lebanon, is 7,600 years old. The oldest golden jackal fossils in Europe were found in Greece and are 7,000 years old.
Golden jackals live eight to nine years in the wild and up to 16 in captivity.
Living nearby human settlements, Golden jackals are strictly nocturnal. However, those living in other areas can be partly diurnal. They generally live in pairs or as a family unit. Living in pairs, the jackals share most of their activity with their partners. By hunting together they are three times more successful, than hunting alone. Jackal families hunt on a territory of about 2-3 sq. km. all year round. Looking for shelter, they frequently use caverns, dug by other animals. Golden jackals can also dig caverns themselves as well as use crevices in rocks. They are very friendly to their partners. Scratching one another all over their bodies is a common activity between mates. Nevertheless, once strange jackals encounter each other, their behaviour shows subordination, domination, and even readiness to attack.